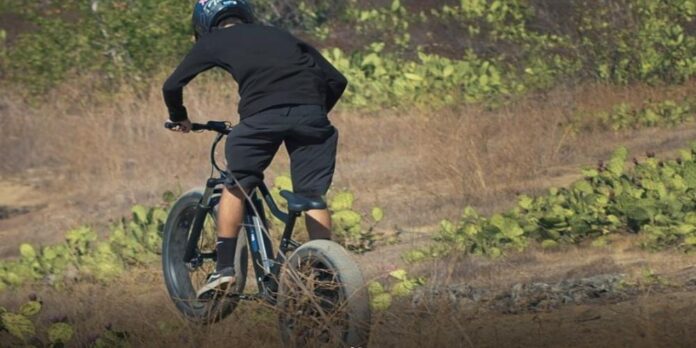 If you're exploring the world of e-biking, you have two pathways to begin: either convert a traditional bike to electric power or buy a ready-made e-bike. This post discusses the pros and cons of each path.
Pros and Cons of a Conversion Kit
An e-bike conversion kit transforms a non-electric bicycle into an electric bike, by carefully choosing the components and installing them properly, the end-product rides and looks like a typical e-bike.
Here's what you need to know about conversion kits:
Converting your old bike into a modern e-bike is great for the environment, especially since over 10 million bikes are thrown into landfills around the world annually.
Conversion kits (that come with an electric motor and controller) are cheaper than ready-made e-bikes, but the kits usually do not include a battery pack (so you'd have to account for this amount later on).
E-bikes made this way can be as simple as bolting the kit onto the bike's frame or complicated enough that it requires cabling and mechanical work.
Safety issues can occur because the original bike's frame wasn't designed for e-biking use.
Customization options are unlimited (as much as you can afford and install). Complex add-ons, such as incorporating a 5-level pedal assist, could require professional bike shop installation. Unfortunately, this will incur additional expenses as well.
Upgrading the parts can be time-consuming. You'd have to compare brands and prices consistently for your e-bike to be up-to-date.
Pros and Cons of a Ready-Made E-bike
Done-for-you e-bikes are explicitly designed for e-biking. From the frame to the tires to the technology incorporated into the brakes and other components, ready-made e-bikes can be used right out of the box.
Here's what you need to know about ready-made e-bikes:
You are guaranteed a stable, safe, and thoroughly tested bike that you can use immediately.
Ready-made e-bikes are built with the specifications listed, so the bike would likely deliver if you're planning to use it climbing hills or exploring all kinds of terrains.
E-bikes created from scratch usually weigh lighter than converted e-bikes.
Zero to minimal assembly required upon arrival. You won't need to hire a mechanic or bring the e-bike to a shop to set it up.
Ready-made e-bikes are more expensive than conversion kits. However, the e-bike isn't the only thing you paid for. You're also paying for free assistance from the brand or e-bike store, long-term warranties, refunds for broken parts, and so on.
Battery packs of ready-made e-bikes are usually more expensive than DIY battery packs but expect them to be longer-lasting since only top brands like Samsung, LG, or Panasonic are used.
Upgrades are somewhat limited because the core components are built-in.
The Bottomline
As you can see, both paths to e-biking can be costly, depending on the components you want to be included on your electric bike.
If you want to begin e-biking as soon as possible but have limited funds and an existing bike you're willing to reuse, get a conversion kit and DIY an e-bike.
If you prefer a ready-made e-bike, visit https://www.troxusmobility.com/ and start riding your new electric bike immediately.