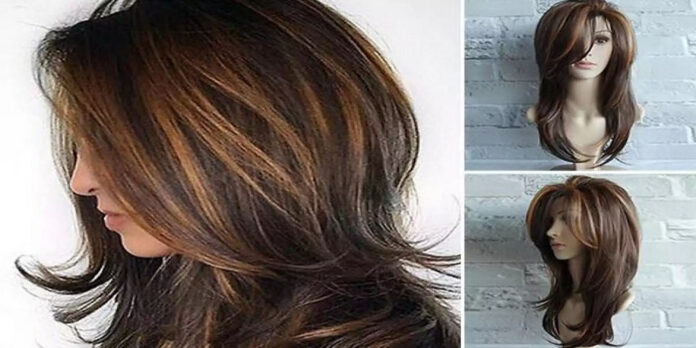 People have been using wigs for centuries and as time passes, wigs also involve certain updates that are quite exceptional. Talking about wigs, have you ever thought about the person who first came up with the idea of wigs and how he manufactured the first wig without any machine?
Not only these, but if we start thinking about wigs our minds will start collecting strange, weird, and funny questions related to wigs. Today, we are here with a related article that is about interesting as well as weird facts about human hair wigs that you are surely aware of. So, let us have a look at the facts:
Interesting And Weird Facts About Wigs
You have seen a lot of guidelines related to wigs like the steps to install them, their benefits, the reasons to choose them, etc. But today, you will be amazed to learn this unique topic as we are going to discuss such facts about wigs that you haven't known yet.
● Derivation Of The Word 'Wig
The word wig is derived from French and was first used in 1675 in the English language. The wig is a short form of the word 'Periwig' and is taken from the French term 'perruque'. Moreover, the first was used in 1600 by a French personality, King Louis XIII. After this, British and French high-class families start wearing wigs.
● Wig Manufacturing
You will be amazed to know that most of the wigs we are using are manufactured by hair donors who belong to India and China. This is because Chinese and Indian people shave their heads because of traditional or religious practice and sell it to wig makers worldwide.
● Which Hair Wig Is Rare
When you look for human hair wigs then you will surely be attracted to the red hair wig. Not only you, but it's also the story of most of the wig wearers. But you don't know that red hair wigs are considered the rare form of wig in the world.
● Who Prefer Wigs More: Man Or Women
If we compare the people who are using wigs more then you will be amazed to know that they are considered more popular among men than women. Moreover, it has been determined from history that men wore wigs more than women.
● What is Done With Unused Wig Hair
Have you thought about what happened to the unwanted hair that is not used to make wigs? These kinds of hairs are not thrown away but are utilized for different purposes like making fake eyelashes, stuffing as well as in fertilizers.
● Time Taken In Manufacturing a Best Quality Wig
We all thought that all the high-quality wigs are manufactured in a very short period. But it's not true, about several weeks are required to create a wig that is of high quality and looks stylish.
Summary
You will surely be amazed to learn the above article that is not unique but also informative for you. The above-discussed facts are so rare that you haven't listened to any of them yet. Hope that you find the above article informative as well as interesting for you.